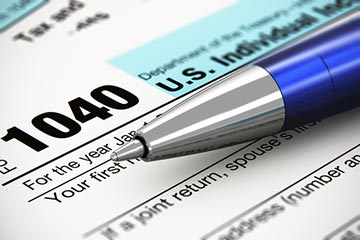 We prepare accurate tax returns for a wide range of clients. From simple personal returns to small business returns as well as corporations. If you wish to do so, we can also electronically file your tax returns. We offer several bank products with no out of pocket cost.
Individual Tax Preparation (Federal, State & Local)
Preparation and review of form 1040 and all associated schedules
Preparation of all 50 state personal income tax returns.
Preparation of federal, state and local small business tax returns
Preparation of local tax returns (Including Philadelphia, Berkheimer, Central Tax, etc.)
Federal and state estimated tax payments
Prepare communications in response to taxing authority's notice
Correspondence Assistance
Year-Round Tax Service
Corporate Tax Compliance (Federal, State, and Local)
Preparation and review of federal and corporate and partnership returns
Preparation of disclosure requirements
Assistance with calculating federal and state estimated tax payments
Providing fast, efficient, cost-effective tax compliance processes
Preparation of state and local returns including income/franchise, sales/use, property tax and escheat
Back Taxes & Prior Year Returns
Did you know late returns, amendments, prior years, state returns, and estate returns can be filed all year long? Let A & M Berk file your late returns. Contact your nearest tax office to set up an appointment with one of our professionals.
Individuals Refund Options
8-15 Days Electronic Direct Deposit
Clients can elect to have their refund direct deposited into their existing checking or savings account. They can also elect to have their refund loaded onto a prepaid debit card.
8-15 Days – Electronic Tax Refund Check (RAC)
If you are not in a rush and still want the option of filing now and paying later, the RAC may be your next option. The RAC provides you with a check at the office you filed within 8 to 15 days after the IRS approval and acceptance date. Tax preparation and other fees are deducted from the tax refund amount.
6-8 Weeks – Paper Return (Tax Refund Sent to Your Home Address)
If you're not in a rush to receive your tax refund, you may want to have your check mail to you. If you choose the option of mailing your return, you can receive your refund directly from the IRS. Direct deposit is an additional option with the mailing of your return. Your refund will be deposited into your personal bank account within 11 to 17 days after your return is received and accepted by the IRS. When you choose this option, all fees are paid at the time of service.
Accounting Services and Small Business Services
Our firm provides a full range of accounting services that helps businesses and individuals prepare tax returns. The need for services in the areas of accounting records, bookkeeping, financial statement preparation, financial planning, etc. is significant. We feel the broad general business experience we possess as a firm qualifies us to provide the valuable services needed by young businesses and start-ups to establish a solid foundation.
General Accounting, Record Keeping and Bookkeeping
Payroll
Implementation of QuickBooks
Fixed Asset and Depreciation Management
Financial Statement Preparation and Analysis
Retirement Planning
Tax Planning
Investment Planning